About Mumbai

Mumbai was named an alpha world city. It is also the wealthiest city in India, and has the highest GDP of any city in South, West or Central Asia.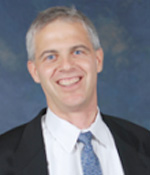 Dr. Chip Cleary is a Ph.D. from the Institute for the Learning Sciences at Northwestern University, a MBA from the University of Chicago, and a BS in electrical engineering from Yale University.

Dr. Chip has worked with over fifty L & D organizations to help them to improve the business impact that they achieve from their investments in learning. He works on a range of efforts, including benchmarking L&D performance, defining learning strategy, creating more effective solution architectures, and allocating responsibilities between internal and external resources.

Dr. Chip brings a broad perspective to the learning industry; he has gained experience in business strategy having worked with the Boston Consulting Group; in learning theory and design, having worked as a solutions architect for Cognitive Arts after earning a Ph.D. in the learning sciences; and in technology, having started his career as a software engineer creating automated design tools.

Dr.Chip speaks regularly at industry conferences and events. Currently Dr. Chip leads the Advisory Services Practice for NIIT, USA. He has recently co-authored a book titled "The CEO's Talent Manifesto".