About Delhi & Agra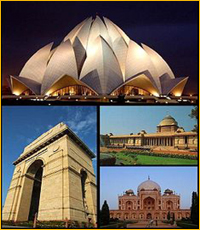 Delhi sometimes referred to as Dilli, is the second largest city in India, with over 11 million residents, the eight largest metropolis in the world by population.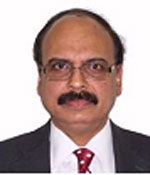 Mr. Arun Tiwari is the Chairman and Managing Director of Union Bank of India since December 26th, 2013.

A postgraduate in Chemistry, Shri Tiwari has extensive knowledge in areas as diverse as banking & finance and computer programming. Shri Tiwari, a voracious reader and continuous learner,has undergone training at prestigious institutions, like Arthur D'Little, Boston, USA, Kellog School of Management, Northwestern University, Chicago, Indian School of Business, Hyderabad, Indian Institute of Technology, Mumbai, NIBM, Pune, etc.

Shri Arun Tiwari did a study assignment in USA and Europe for export oriented Small Scale Industries in India under aegis of World Bank.

Shri Arun Tiwari started career as a Probationary Officer in Bank of Baroda, where he worked in almost all key segments of Banking, in various capacities - at Branches, Zonal Office, and at Corporate Office as General Manager - MSME & Wealth Management, Whole Sale Banking. His tenure in the Bank spanned various geographies of the country and overseas centers at Kuala Lumpur and Singapore, as Chief Executive of the respective territories. Shri Tiwari also headed Greater Mumbai Zone of Bank of Baroda, in the rank of General Manager.

Before joining Union Bank of India, Shri Tiwari was Executive Director in Allahabad Bank from June 18th, 2012 and handled the portfolios of Credit, Credit Monitoring, HR, IT, Risk Management, Finance & Accounts, Vigilance, Branch Expansion & Support Services. He has also served as Director on the Board of All Bank Finance Ltd.

Presently, Shri Arun Tiwari is also Chairman of Union KBC Asset Management Company Limited, an Asset Management Company of the Bank. Shri Tiwari is also Director on the Board of Star Union Dai-ichi Life Insurance Company Limited, Bank's Life Insurance Joint Venture Company. In addition, he is Chairman of Bank's overseas subsidiary i.e. Union Bank of India (UK) Ltd.

Shri Arun Tiwari is Chairman of Indian Banks' Association Standing Committee on Financial Inclusion and also Director on Board of General Insurance Corporation of India (GIC Re).