About Delhi & Agra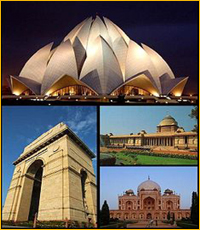 Delhi sometimes referred to as Dilli, is the second largest city in India, with over 11 million residents, the eight largest metropolis in the world by population.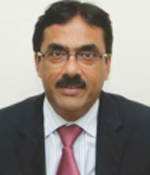 M.Sc. In Financial Regulation, London School of Economics, London University, London.
M.A. in Political Science with specialization in International Relations and International Law-Utkal University, Odisha, India.
Bachelor of Arts in Law (LLB), Utkal University, Odisha, India.

Present Placement:

Principal Chief General Manager of RBI, currently posted as Principal of the College of Agricultural Banking, Reserve Bank of India, Pune.

Has thirty years of experience in central banking and financial sector supervision at the Reserve Bank of India (RBI). As the Chief General Manager of the Department of Banking Supervision, Central Office, RBI he was looking after implementation of Pillar 2 of Basel II, policy changes in risk-based supervision, consolidated supervision, financial conglomerate supervision and cross border supervisory cooperation.

He was a member of the Task Force,which drafted the "Good Practice Principles on Supervisory Colleges" for the Standard Implementation Group of the Basel Committee on Banking Supervision, Basel, Switzerland.

He has a long and varied experience and expertise in teaching and providing technical assistance including training. One of his key professional competences is the ability for strategic thinking in capacity development.

Was with International Monetary Fund (IMF) as Resident Advisor Financial Sector Supervision from 2012 to 2015. On behalf of IMF, he provided technical assistance to the Central Banks of 13 Southern African countries for strengthening their financial supervision framework and building capacity of their supervisors.

In RBI, he has been often associated directly and indirectly with the issues surrounding capacity development of RBI's bank supervisors and bankers. In CAB, Pune, he is currently leading some of the major initiatives towards the capacity development of bankers for Financial Inclusion and Inclusive Finance.

Before joining RBI, he taught in graduate and post graduate colleges in Odisha for three years.

During 2011-12, he was Regional Director, RBI, Bhopal and actively spearheaded Financial Inclusion and Financial Literacy initiatives of RBI in the States of Madhya Pradesh and Chhattisgarh.

During 2011-12 he was RBI nominee Director on the Board of Bank of India.