About Delhi & Agra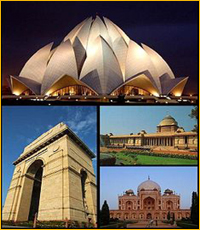 Delhi sometimes referred to as Dilli, is the second largest city in India, with over 11 million residents, the eight largest metropolis in the world by population.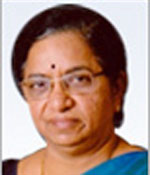 Mrs. V. R. Iyer joined Insurance Regulatory and Development Authority of India (IRDAI) as Member (Finance & Investments) on 15.06.2015.

Prior to joining IRDAI, Mrs. Iyer was the Chairperson and Managing Director of Bank of India and has powered the Bank ahead in various areas of business and control. The Bank has seen quantum growth in business during her tenure and is a leader in the PSU banking space.

She started her career in Union Bank of India in December 1975.She has rich and varied exposure to branch banking, having headed very large branches in Mumbai. She was instrumental for setting up the Risk Management Department in 2000, inter alia, putting in place various Risk Policies, developing Risk measures and structuring the reporting framework. In 2006-2007, she was responsible for bringing all the branches of Union Bank on a single Core Banking platform and later on went to head both the IT and Risk Management Verticals of the Bank, as its General Manager. She was also instrumental in the Bank expanding to Hong Kong, China and Dubai.

In September 2010, Mrs. Iyer was elevated as Executive Director of Central Bank of India. During her tenure in Central Bank, she oversaw Credit, HR, IT, Treasury, Risk Management and Credit Monitoring. She also spearheaded implementation of Core Banking in that Bank, as well as rolling out Alternate Delivery Channels and other initiatives on the Technology front.