About Delhi & Agra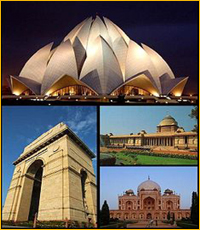 Delhi sometimes referred to as Dilli, is the second largest city in India, with over 11 million residents, the eight largest metropolis in the world by population.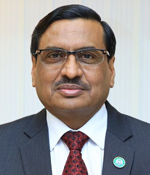 Shri S.R.Bansal, Chairman & Managing Director of Corporation Bank

Shri S. R. Bansal has taken charge as the Chairman & Managing Director of Corporation Bank on 5th October, 2013. Prior to assuming the position of Chairman & Managing Director, he was Executive Director of Punjab National Bank.

Shri Bansal is a Post Graduate in English, a Certified Associate of Indian Institute of Bankers (CAIIB) and an Associate of Indian Institute of Banking & Finance (AIIBF). He is a seasoned banker with over 34 years of rich experience in various administrative and functional capacities at Branches, Regional Offices, Zonal Offices and also at the Head Office level. He started his banking career as a Direct Officer Recruit at Dena Bank in 1981 and went on to hold the office of the Field General Manager (North India) covering eight states. He was appointed as Executive Director of Punjab National Bank in June 2012, where he was in-charge of large field operations and many other key areas.

He has held various important positions during the course of his career in view of his expertise in credit and project appraisal across all segments, including retail, agriculture, SME, large Corporate and Infrastructure finance. He was Director of PNB Gilts Ltd. Shri Bansal was a member of Indian Banks' Association committee for evolving a framework for monitoring of infrastructure projects. On deputation from Dena Bank he had been to India Infrastructure Finance Company Ltd. (IIFCL), where he set up the credit functions including project appraisal/due diligence, sanction of loans, monitoring of loans and credit risk management. He led and was part of teams that successfully executed several marquee projects like MoU with JBIC in Tokyo, Japan for financing the Delhi-Mumbai Industrial Corridor and negotiations with multilateral & bilateral institutions like Asian Development Bank, World Bank, Japan bank for International Cooperation (JBIC) and KfW.

Shri Bansal is a member of the Managing Committee of Indian Banks Association (IBA) and the Chairman of IBA Standing Committee on Agriculture and Allied Activities. He is also the member of Governing Council (Director) and also an Honorary Fellow Member of Indian Institute of Banking & Finance-IIB & F.He is also the member of Governing Council of Institute of Banking Personnel Selection (IBPS). He is also a member of the CII's National Committee on Banking 2015-16.

Shri Bansal is known in the industry circles for his result oriented and practical approach, team work and quick decisions. During his tenure, the respective Banks and departments led by him have won many prestigious awards like "The SKOCH award for Financial Inclusion", "Best Bankers" award under "Agriculture Lending-Large" by The Sunday Standard and "The MSME National Awards by Ministry of Micro, Small & Medium Enterprises for excellent performance. He has also received accolades as speaker at various seminars and conferences organised by FICCI, CII, Management Institutes like IIM-A and International conferences in Singapore and Dubai.

He has taken a lead in implementation of 'Financial Inclusion' in Banks. Under Pradhan Mantri Jan Dhan Yojana, Corporation Bank has opened over 24 lakhs accounts and out of that less than 25% of the accounts are with zero balance, which is one of the lowest compared to the other Banks. The average balance in the non-zero balance accounts is more than Rs.3300/-. The Bank has gone live with e-KYC and the account opening is put on camp /mission mode. The Bank was first in opening accounts of all the unbanked households in all the villages and wards allotted and to achieve saturation. RuPay Debit Cards and passbooks have been issued to all the accounts opened under PMJDY.

During his tenure with Corporation Bank so far, he has provided strong leadership to the Bank and has put the Bank on a superlative growth path through various strategic initiatives with focus on Mobilising CASA, Quality Credit growth with emphasis on Agriculture, Retail and MSME advances, Expansion of Branch and ATM Network and other Alternative Delivery channels, Customer acquisition, especially next-gen customers and Improving asset quality through setting up a separate vertical for Credit Monitoring. In addition, he has taken concerted steps to bring down the avoidable expenditure. Ministry of Finance; Government of India has appreciated Corporation Bank for having taken these proactive steps and also sent the text on major initiatives taken by the Bank to CEOs of all Public Sector Banks including Chairman of SBI for necessary action.